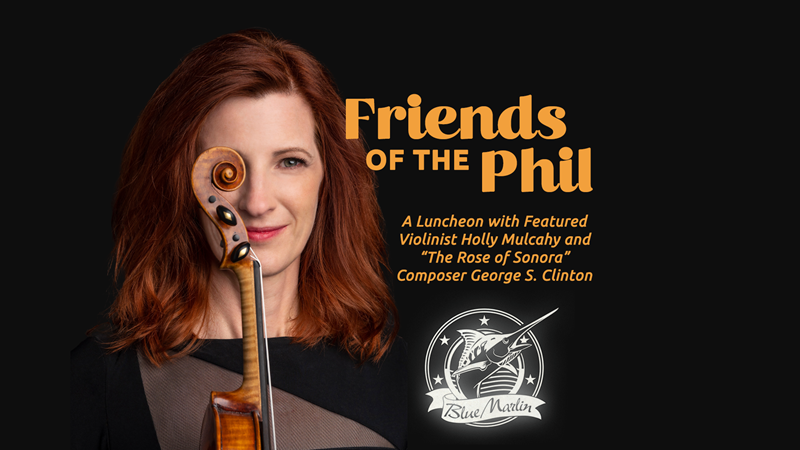 A private luncheon with Featured Violinist Holly Mulcahy, Composer George S. Clinton and SC Phil Music Director Morihiko Nakahara
WHEN: October 6th, 11:30 AM – 1:30 PM
WHERE: The Vista Room at Blue Marlin (1200 Lincoln St., Columbia, SC 29201)
TICKETS: $50.00
Break bread with conductors, musicians, composers and more with our new Friends of the Phil Luncheons!
We're committed to reaching out to the community in new and meaningful ways. Get an in-depth view of the SCP when you join us for our unique social events that give you behind-the-scenes access to guest artists, Maestro Nakahara and SCP musicians and connect with you like-minded music lovers.
You'll join other music lovers to hear Rose of Sonora composer, George S. Clinton, Rose of Sonora solo violinist, Holly Mulcahy, and SCP conductor, Morihiko Nakahara highlight details of their careers and the upcoming performance. This thoughtful dialogue will deepen your understanding and appreciation of the music they share.
The October 6th luncheon is presented in partnership with the Blue Marlin, in the Vista, downtown Columbia, from 11:30 AM - 1:30 PM. Make your required reservation now to nourish your insight into the world of classical music
Limited Occupancy - Book Early
Your choice of Chicken Pasta, Pulled Pork or Shrimp & Grits