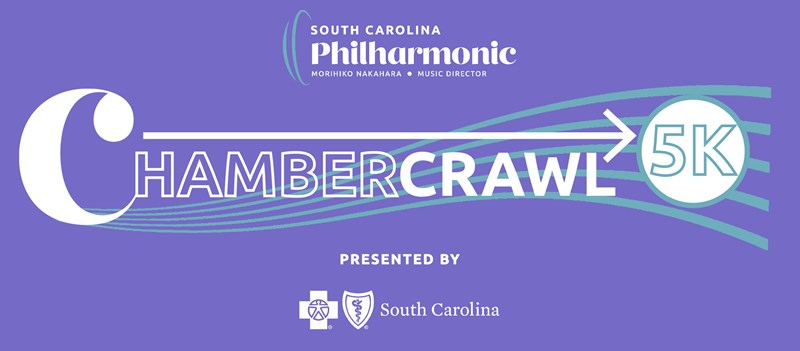 Join the SC Phil Thursday, May 4th at 4:00 PM at Saluda Shoals for our 1st ever SK run/walk! This event is perfect for the avid runner or the family looking for an afternoon stroll. After your run/walk relax with food, beverages and live music! The evening will conclude with a Chamber Crawl concert by SC Phil musicians!
MAY THE FOURTH: This event was postponed in Fall 2022 due to inclement weather. With the new date being May 4, 2023, you can be sure we're going to be having some Star Wars fun! All registrations have been transferred, and new registrations are welcome - click the button below!

Run By Our Side. Your participation in the SC Phil's Chamber SK allows you to run by our side figuratively and literally! For over 58 years the SC Phil has enriched the lives of children and adults throughout the Midlands. By supporting this event, you help keep the music alive in our community by providing programs to underserved youth, special needs individuals, and for all to enjoy!
REGISTER HERE

BECOME A SPONSOR: 

$2,500 | MAESTRO SPONSORSHIP

• Logo with link to the website • Recognition on official Chamber Crawl SK shirts
• Logo on email blasts, social media, & print marketing
• Banners displayed (provided by sponsor)
• Opportunity to host a table
• Promo items in race packets (provided by sponsor) • 25 complimentary race registrations

$1,200 | FIRST CHAIR SPONSOR

• Logo with link to the website
• Recognition on official Chamber Crawl SK shirts
• Logo on email blasts, social media, & print marketing
• Banners displayed (provided by sponsor)
• Opportunity to host a table
• Promo items in race packets (provided by sponsor)
• 25 complimentary race registrations

$500 PHILHARMONIC FRIEND SPONSORSHIP

• Logo with link to the website
• Recognition on official Chamber Crawl SK shirts
• Logo on email blasts, social media, & print marketing
• Banners displayed (provided by sponsor)
• Opportunity to host a table
• Promo items in race packets (provided by sponsor)
• 25 complimentary race registrations

FOR MORE INFORMATION PLEASE CONTACT:
Robin Hallyburton | SC Philharmonic Development Director
Email: robin@scphilharmonic.com | Phone: 803-771-7937

BECOME A SPONSOR